Hotel Info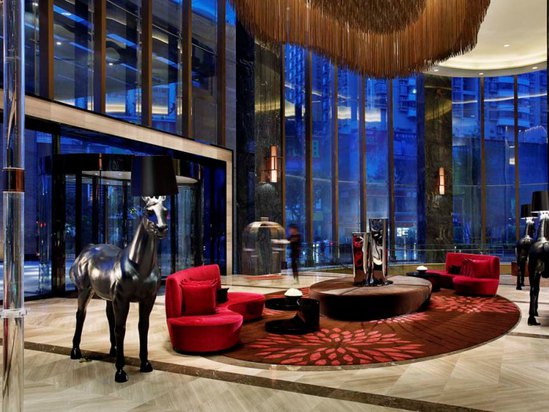 Mels Weldon Dongguan Humen
is located in the ancient town of Humen. It stands on the corridor between Guangzhou and Shenzhen. It is adjacent to the Guangzhou-Shenzhen Expressway and Humen Expressway. It is very convenient to Shenzhen Bao'an International Airport and Guangzhou Baiyun International Airport. , Manufacturing and shipping center.
Mels Weldon Dongguan Humen
has all kinds of exquisite rooms with panoramic city views. Starting from the 29th floor, all rooms are larger than 53 square meters. They are equipped with high-end bedding, pillows, LCD TV, high-speed Internet, separate bathtubs and separate showers, built-in TV in bathroom mirror, large floor-to-ceiling windows, etc.
The Cui Cui Bar, located on the 10th floor of the hotel, is a great place to entertain friends or meet business partners. Live band performances will start your musical journey every night. Haizhiguang Cafeteria is located on the 61st floor over Dongguan. It is a French bistro style. It has 5 open kitchens serving Asian buffets and international cuisines. It has a 360-degree view overlooking the city panorama; a well-stocked wine cellar adds pleasure to guests. Edo Japanese cuisine on the 8th floor of the hotel serves fresh sushi and sashimi and traditional Japanese teppanyaki. The menu focuses on high-quality meat, local seafood and organic produce.
The health club located on the 10th floor of the hotel can provide complete facilities and personalized services. It is equipped with indoor heated swimming pool, fitness center, yoga, outdoor tennis court, steam bath, jacuzzi and outdoor tennis court. The sky garden is full of nature. Starlight Bar is a beautiful paradise for weddings, celebrations, and sharing happy moments with friends and family.
Mels Weldon Dongguan Humen
also has a pillar-less Oriental Ballroom with an area of 1,630 square meters, an Asian Ballroom with an area of 609 square meters, and a multi-function room with an area of 44 to 78 square meters. Guests are provided with creative and personalized conference services, ideal for your business trip.